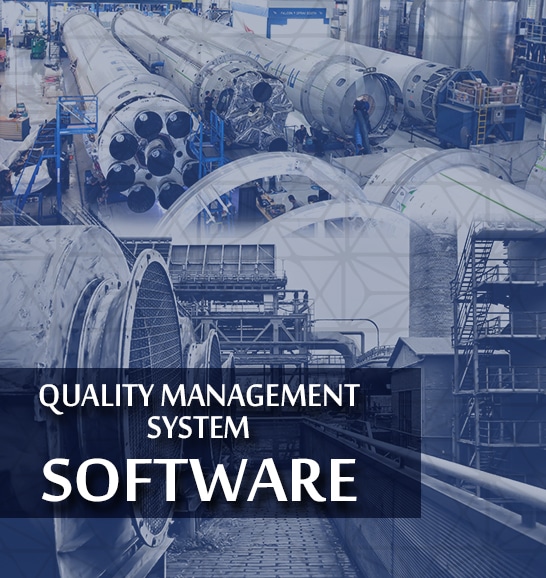 Quality Management Software
Our Flagship Quality Management Software solution integrates all of the key areas of your Business with an Effective, Simple and Proven Approach. The areas
Inspection and Non-Conforming Material,
Document Control,
Employee Training,
Corrective Actions,
and Internal Audits.
With other Optional modules available such as:
Calibration Management,
Preventive Maintenance,
Contract Reviews,
Control Plans,
and First Article Management.
The convenience of having this information in a single area is Priceless!
Inspection and NonConforming Material Management Software
Our Inspection and Nonconforming Material software makes it easy to record and track all inspections and non-conforming material and product.
For non-conforming material / product, this software documents the discrepancies, assigns dispositions, and documents follow-up activities, approvals and closure of the nonconformity.
A fully functional non-conforming process is one of the key elements of an effective quality management system, and records of nonconformities and actions taken are required for ISO 9001 and AS 9100 compliance.
This popular module is available as a stand-alone item.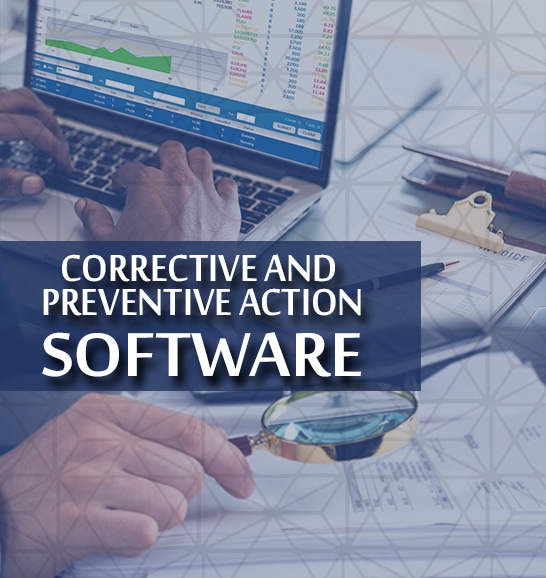 Corrective Action Management Software
This Corrective Action Software makes it easy to  record, manage, and track all corrective actions.
This centralized approach makes it easy to consistently create corrective actions, facilitate the progress through root cause analysis process, document the actions planned and taken to prevent recurrence, verify the implementation of those actions, and record the effectiveness in these actions to prevent recurrence.
Our automated management approach enables assigning tasks with deadlines to responsible parties or groups, and to ensure progress through completion. Automated emails of open task items keep corrective actions on schedule and progressing throughout the process.
Since root cause analysis is the foundation for effective corrective actions, our Corrective Action Software provides two industry standard options for overall process flow and root cause analysis, 8D and 5 Why.
A documented and effective corrective action process is one of the key requirements for ISO 9001 and AS 9100 compliance.
This popular module is available as a stand-alone item.
Employee Training Management Software
The Employee Training software manages the training requirements, training schedule and training records of the organization's employees.
Training Item or Element, can be anything from a Procedure, Policy, Work Instruction, Specification, as well Forklift Training, New Hire Process, Fire Extinguisher to On-The-Job training.
Training Items have a defined frequency – some maybe one-time only, others have a regular frequency such as every 12 months.
Training requirements can be defined in various ways and methods. The options include defining the training required by Products an employee may work on, by Work Center an employee may work within, by Process an employee may perform, by Job Titles, and lastly, defining training requirements per Employee.
Automated Email system can be set up to run on a regular interval, sending out Email containing information of expired training, training required within the next 30 days and the next 60 days.
This popular module is available as a stand-alone item.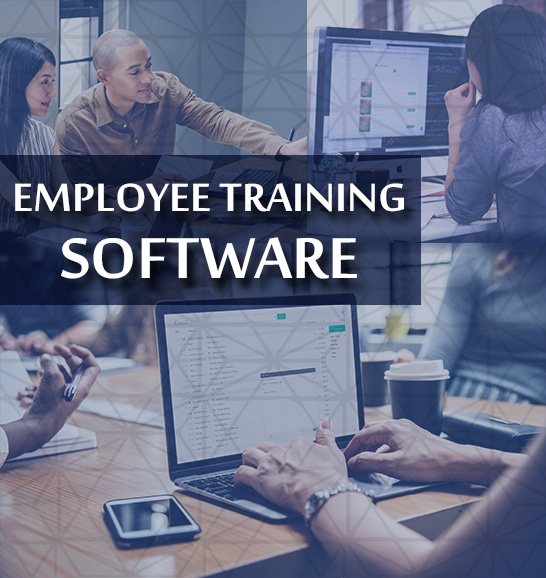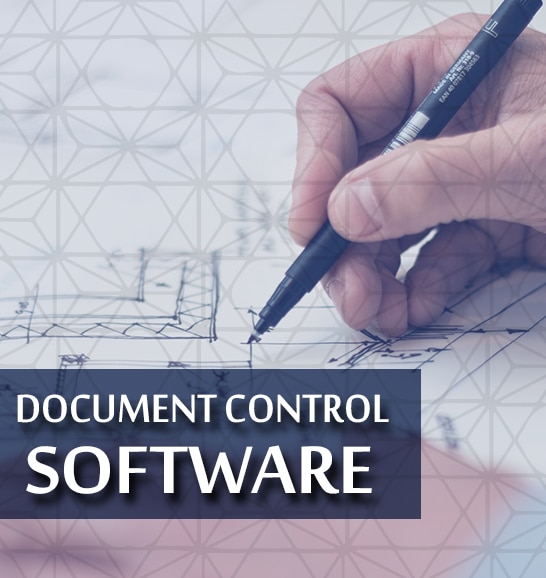 Document Management Software
The Document Control software simplifies document management across your organization.
It automates the review, approval, distribution, retrieval, and obsolescence processes of important documents.
Intelligent search capabilities help users locate the documents quickly and easily.
The centralized nature of this software, combined with access control, ensures that users are using the latest released documents, thus preventing the retrieval and use of obsolete documents.
This popular module is available as a stand-alone item.
Calibration Management Software
Manage all measuring devices used within your organization using our simple, effective and efficient solution.
Our solution includes a flexible and scalable approach to identifying, establishing calibration requirements, and communicating the status of all measuring devices/equipment/tools within the Calibration system.
A quick and easy method for recording the successful calibration of each tool and the extension of the next due date.
Scheduling of calibration is made easy using a calendar view of measuring devices' calibration due dates.
Our solution provides for automated emails to identify and communicate measuring devices whose calibration is past due, or due within the next 30 or 60 days; which has proven to increase the effectiveness of calibration programs.
When used in conjunction with ISO 9001-based compliant calibration programs, this Calibrations Management Software provides for all required information, documentation and records.
This popular module is available as a stand-alone item.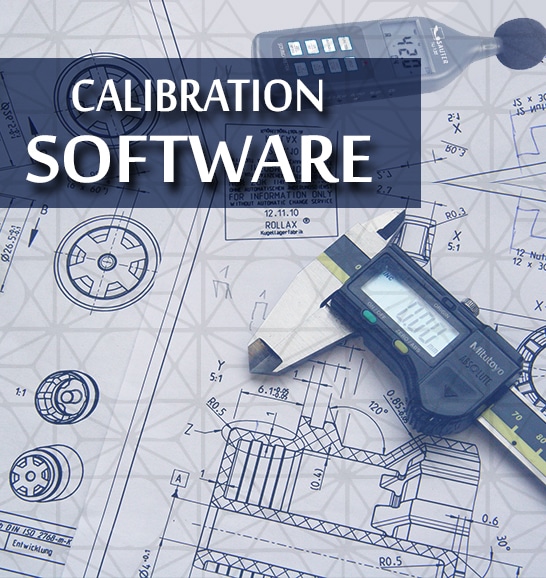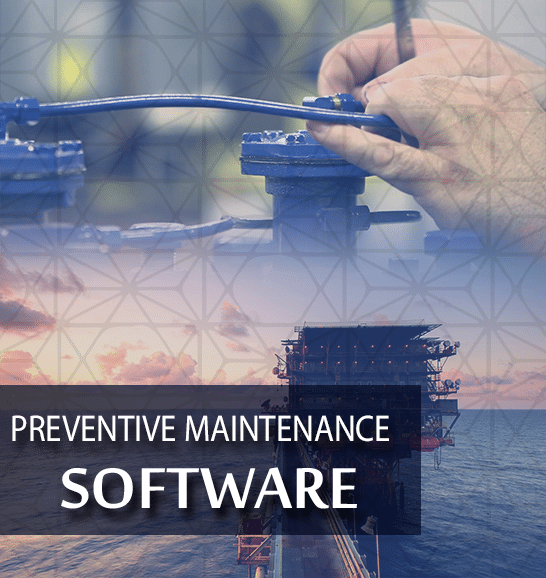 Preventive Maintenance Software
This Preventive Maintenance software manages all of the preventive maintenance tasks and schedules for all equipment and assets within an organization, as well as unplanned repairs.
Additional options include the management of preventive maintenance inventory, equipment spare parts, as well as purchase orders for preventive maintenance inventory and spare parts purchases, and service orders for third party repair and preventive maintenance services.
The purpose of an effective preventive maintenance program is to reduce the risk of equipment failure due to lack of periodic maintenance, eliminate the unplanned downtime and production disruption that can be associated with 'run-to-failure', and reduce equipment repair or replacement costs.
This popular module is available as a stand-alone item.
Internal Auditing Software
Manage the Internal Auditing program with this Flexible, Effective and Proven software.
Define and Manage an Internal Audit plan,
Identify the Standard or Certification to Audit, Audit Scope, the Sections to Audit, the Processes to Audit, the Lead Auditor, the supporting Audit Team, and Scheduled Dates of the Audit,
Identify the Requirements of the Standard or Certification within the Audit Scope,
Flexibility to Add Audit Questions, and the List of Documents, Procedures, Policies, Forms, Work Instructions, etc. that are related to Audit Scope,
Record the Results of the Audit, Answers to the Audit Questions, the list of Policies, Procedures, Work Instructions, Forms and the like that accompanied the audit, the Auditee(s), record any Findings inclusive of Opportunities for Improvement and NonConformances, and assign any Corrective Actions for non-conformances identified,
and Schedule any follow up audits to Verify the Effectiveness of the Corrective Action and process improvements.