Measuring Device / Equipment / Tool Definiton / Information
Device Defintion / Information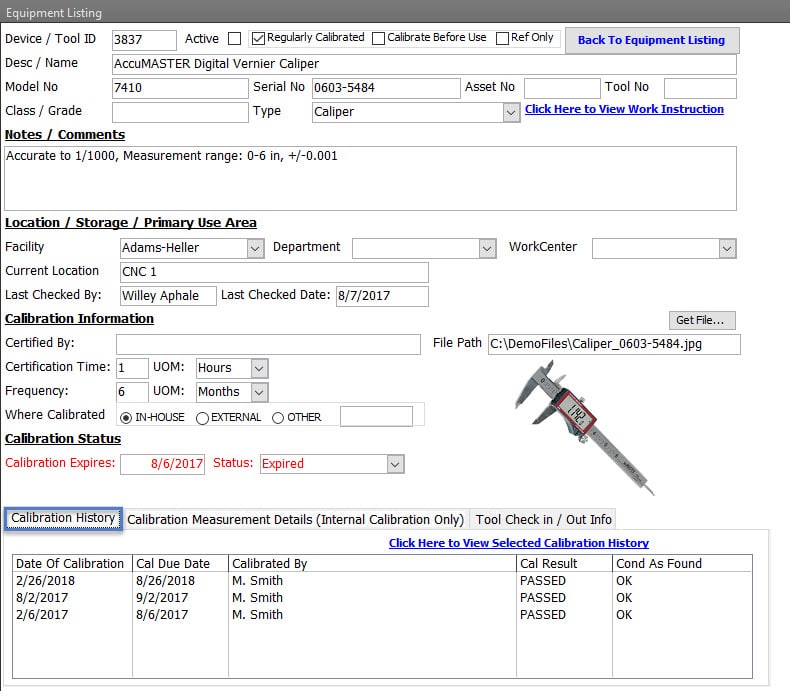 Standard fields for tool identification includes name, serial number, model number, type of device, tool status, calibration expiration date, calibration status, calibration frequency and calibration requirements – regularly calibrated, calibrate before use or reference only.
A picture of the device can be added. Also shown is the calibration history of tool.
Internally Calibrated Device  Calibration Strategy
For internally calibrated devices, the specific measurement strategy can be created for the specific tool.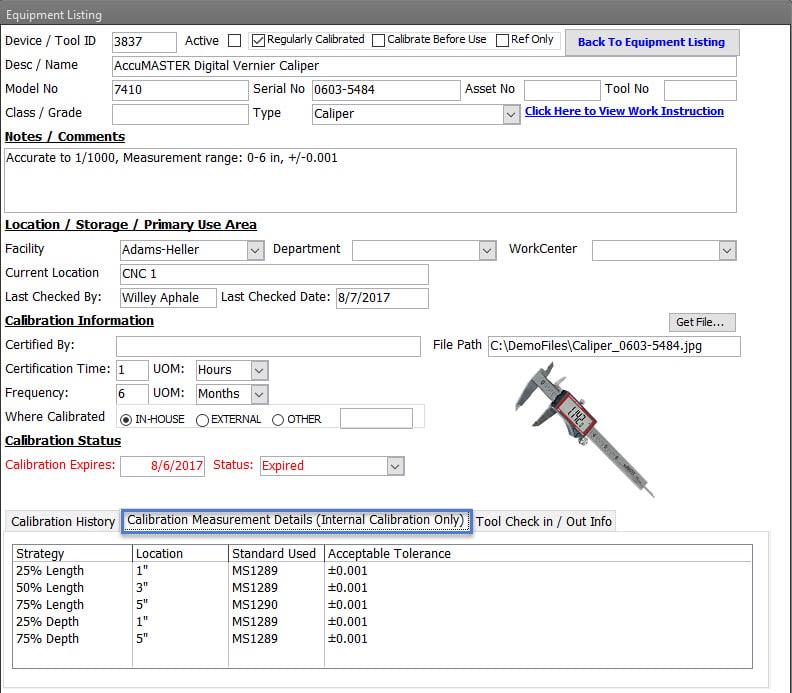 Device Check In / Check Out History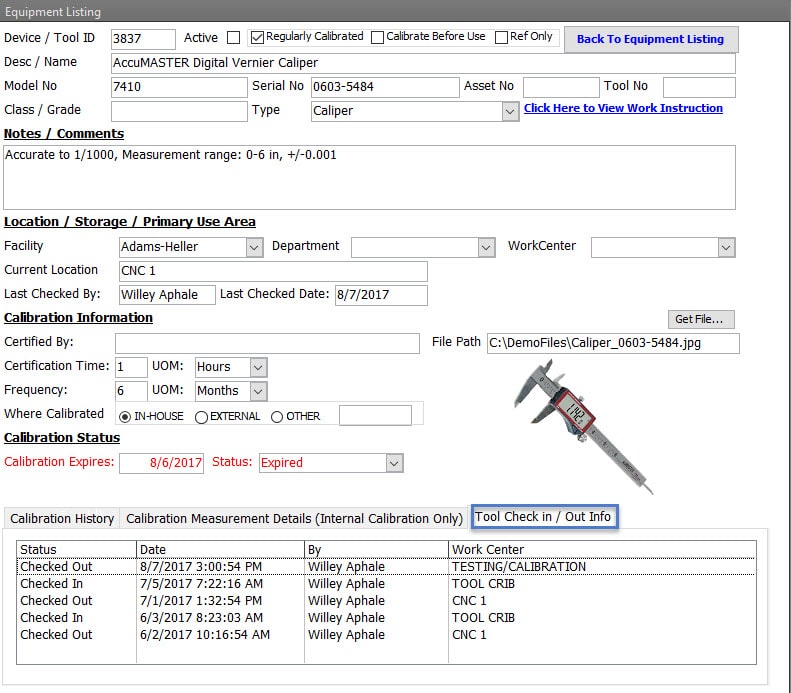 When the device / tool check in and out feature is used, the check out and in of the tool is displayed.