Tool Check In / Check Out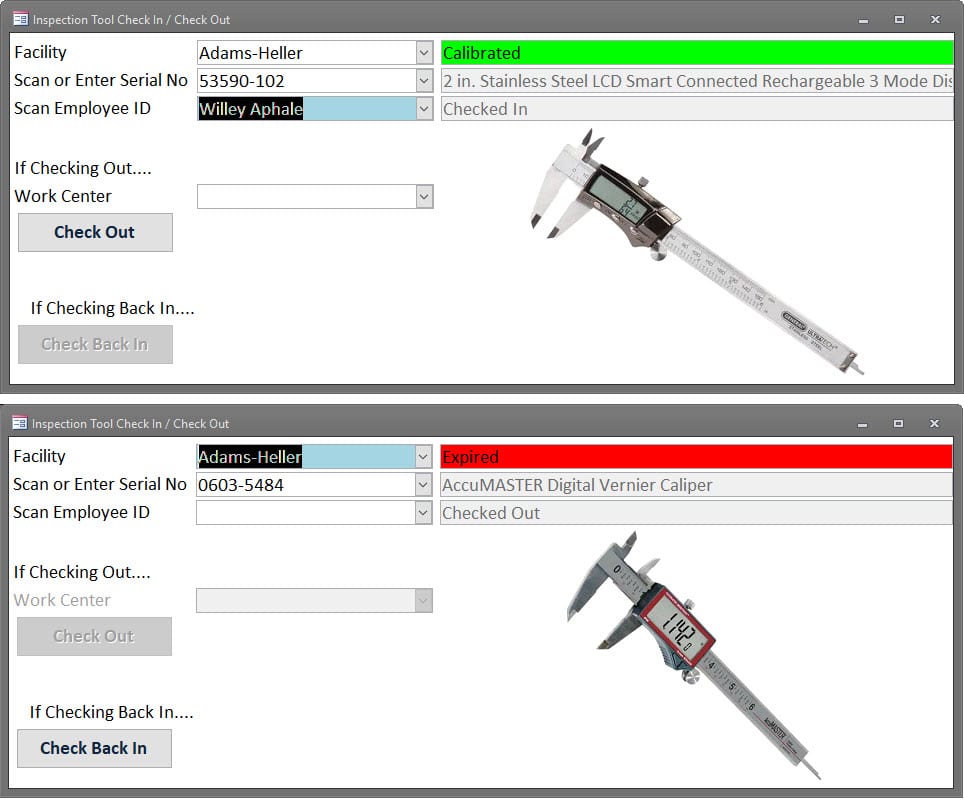 Scanning the device's serial number or entering the serial number manually will provide immediate status of calibration status and the checked status of the device. When the device has a picture added, it will be shown during the check in / check out process.
The work center and employee checking out the device are required fields.
When checking the device in, an employee is required and the work center is defaulted to Tool Crib.