Welcome to Database Providers
Your Trusted Experts in Database Solutions
With over 20 years of proven expertise, Database Providers is your go-to resource for top-tier Microsoft Access and SQL Server solutions.
Leveraging our vast business experience in the Aerospace, Manufacturing, Distribution, and Service industries, we deliver best-in-class database solutions.
Learn More
Operations in 4 continents and 25 countries
We specialize in the design, development, and management of cost-effective, open-source, multi-user database applications.
From custom database design and development to thorough Microsoft Access support and SQL Server support, we provide the tools you need for efficient data management.
Our services are customized to your specific needs, ensuring you get solutions that fit perfectly with your business processes.
Specialized Design and Development
Comprehensive Microsoft Access Support
Custom Database Solutions
Expert SQL Server Assistance
Database Application Solutions
Specializing in Quality Management Systems and MRP/ERP processes, we create Microsoft Access/SQL Server database applications that align with ISO 9001 and AS9100 standards.
Custom Database Design & Development
Partner with us to bring your database vision to life. You provide the features and functional requirements, and we make it happen.
We're here to troubleshoot any issues with your Microsoft Access database. Whether you're a single user or a multi-user enterprise, we have the expertise to keep your databases running smoothly.
Streamline your database systems for improved productivity and decision-making. We eliminate duplications and inaccuracies to give you a clean, efficient database environment.
From installation to configuration, we have a team of SQL Server experts ready to assist you every step of the way.
Take your Microsoft Access application to the cloud and access your database from anywhere, anytime.
Integrate your Microsoft Access database with third-party applications for an even more productive business environment.
Automate repetitive tasks and focus on what really matters: running your business.
Ready to Revolutionize Your Database Management?
You deserve a partner who truly understands your needs. Contact Database Providers today, and let us elevate your database management to the next level.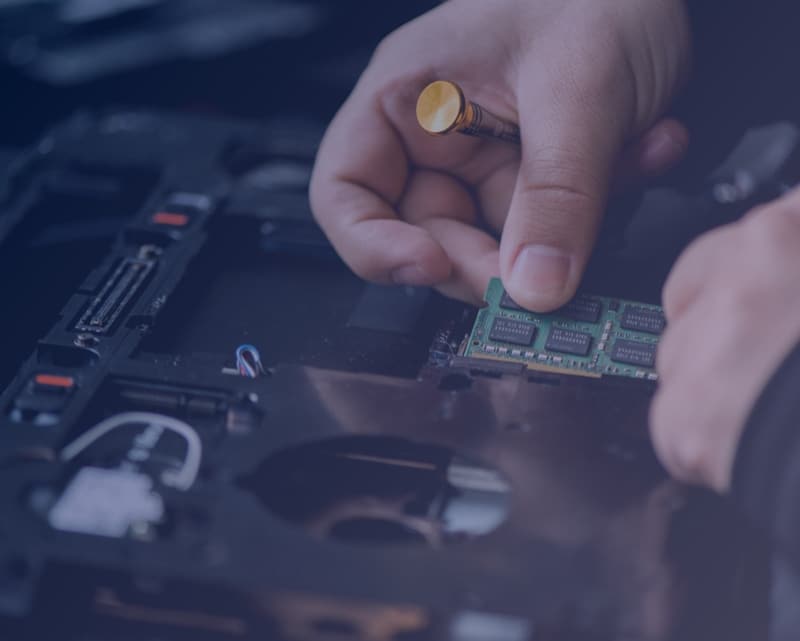 Our Database, Our Expertise
Whether you are part of the Aerospace, Manufacturing, Distribution, or Service industry, your database is the foundation of your business. Our team at Database Providers is here to ensure that the foundation is robust, efficient, and tailored to your specific needs.
SQL Server Support
Leverage our experienced SQL Server Team for all your SQL Server needs. From installation and configuration to security strategies and database creation, we are here to make your experience as smooth as possible.
Transition to Cloud
Experience the convenience of cloud-based data. With our Cloud Services, you can use your Microsoft Access application from anywhere in the world. Call us today to discuss upgrading your existing Microsoft Access database to a cloud-based option!
Automation Services
Let our team help you automate repetitive tasks and streamline your processes. From emails and billing statements to business metrics and alerts, we can help optimize your workflow and save precious time.
Unlock the Full Potential of your Database
At Database Providers, we're more than just consultants – we're your partners in driving business success through efficient and robust database solutions. Contact us today to learn more about our offerings and how we can help take your business to the next level.
Contact Us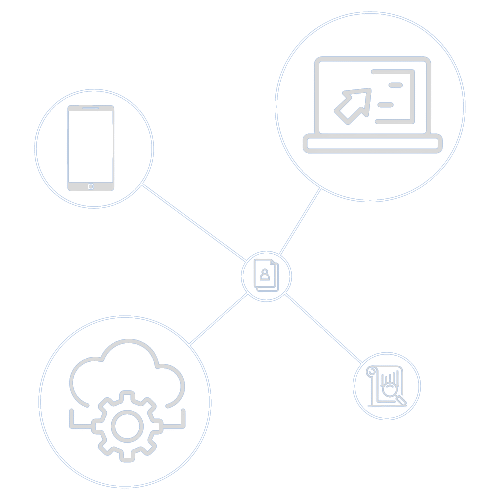 What Our Customers Think of Us!
Database Providers has played a pivotal role in the development and maintenance of a fully custom and adaptable database to fit our Company's unique needs. Database Providers staff was instrumental during the development process.  Their knowledge of coding and the ability to grasp our desired outcome helped create a dynamic solution that we are continually honing as our needs change with the growth of our business. Database Providers staff are consummate professionals and has met challenging deadlines with poise.  We look forward to the long-term relationship with Database Providers as our business expands. Database Providers is an invaluable resource for any company looking for custom database solutions.
Michael M, CEO and Founder, Environmental Consulting Firm
Database Providers brings an un-matched level of customer service to its already proven portfolio of electronic data collection and management systems!  The personal interaction and ability to completely customize the already AS9100 designed Quality Management System Database to fit our unique processes, has been a huge asset to our Aerospace Business and our employees for the past 10 years.  We couldn't be more happy with the results!!
Daniel D, Director of Quality, Aerospace Company
Our Navy Program has been working with Database Providers to help update our personnel database. Database Providers genuinely goes over and beyond to listen to our inquiries and comes up with a solution. Database Providers have worked with our Navy Program over the past three years and understands our service delivery goals. We are able to run report fast, have clear understanding of our client status and capture case management so any staff member going into the database would know what is happening and what is the next steps.
Database Providers support has elevated our small little database to a well-functioning database that streamlines my staff work and allows us to capture reports quickly.
Marie S, Sr. Director of Military Respite Care, Worldwide Non-Profit Youth Organization
Database Providers offers low cost Microsoft based solutions for many standard manufacturing quality related applications. We have implement training and corrective action databases from their standard product offerings with minimal customizations required. Customizations were performed in a timely and also at low cost. Since the product is Microsoft based, our IT department did not need to be involved. I would recommend Database Providers for your manufacturing system's needs.
Kevin H, Quality Systems Manager, Aerospace Company
When looking to upgrade our quality system workflows and data management in our ISO 9001 manufacturing facilities Database Providers offered us immediate "off the shelf" solutions for non-conforming material, corrective actions, training and gauge calibration.  They quickly tailored their existing products to meet our specific needs utilizing their unique combination of expertise in ISO quality systems and database development.  When technical problems arise they're very responsive with a solution typically provided within a working day. I have and will continue to recommend Database Providers to other companies.
Darren K.  Engineering Manager and Supervisor of Quality, Manufacturing Company
Got questions?
We've got answers.
Our FAQ section is designed to provide clarity and assurance.
From understanding the maximum size of a Microsoft Access database to knowing the potential for multiple simultaneous users we have answered all your most commonly asked questions below.
Q. What kind of database solutions do you provide?
We offer a comprehensive suite of solutions ranging from database application development to automation of tasks. We also offer custom database design and development, Microsoft Access support, SQL Server support.
Q. Are your solutions customized to my business needs?
Absolutely, we adapt and tailor our solutions to perfectly align with your unique business requirements.
Q. What standards do your database applications comply with?
Our applications align with ISO 9001 and AS9100 standards, focusing on quality management and MRP/ERP processes.
Q. What support do you offer for Microsoft Access?
We offer extensive support for Microsoft Access, solving any issues you might face, whether you're a single user or a multi-user enterprise.
Q. Can you help with database consolidation?
Yes, we specialize in streamlining database systems to boost productivity and enhance decision-making by eliminating duplications and inaccuracies.
Q. Can you assist with integrating my database with other applications?
Yes, we provide integration support to pair your Microsoft Access database with third-party applications, augmenting your business environment.
Q. Do you offer any cloud services?
Indeed, we enable cloud-based access for your Microsoft Access database, allowing you to access your database from anywhere, at any time.
Q. What kind of SQL Server support do you offer?
From installation to configuration, our expert team is ready to assist you with every aspect of SQL Server.
Q. Can you help automate repetitive tasks in my business?
Yes, we offer automation services to handle repetitive tasks, allowing you to focus on running your business.