Calibration Management Software
Manage all measuring devices within your organization using our simple, effective, and efficient solution.
Our solution includes a flexible and scalable approach to identifying, establishing calibration requirements, and communicating the status of all measuring devices/equipment/tools within the Calibration system.
In addition, providing a quick and easy method for recording the successful calibration of each tool and the extension of the next due date.
Furthermore, scheduling of calibration is made easy using a calendar view of measuring devices' calibration due dates.
Additionally, automating emails identifying measuring devices whose calibration is past due or due within the next 30 or 60 days is a proven method of increasing the effectiveness of calibration programs.
When used with ISO 9001-based compliant calibration programs, this Calibrations Management Software provides all required information, documentation, and records.
Measuring Device / Equipment / Tool Types
The KEY FEATURES of the Measuring Device / Equipment / Tool Types part of our Calibration Management Software provide for:
The ability to create and manage a list of measuring device types.  Grouping measuring devices by device types is beneficial when establishing calibration defaults and scheduling and performing calibrations.
Additionally, when the calibration process is performed internally, adding the default calibration strategy, and linking the calibration procedural documents to the measuring device type, creates a consistent approach to calibration.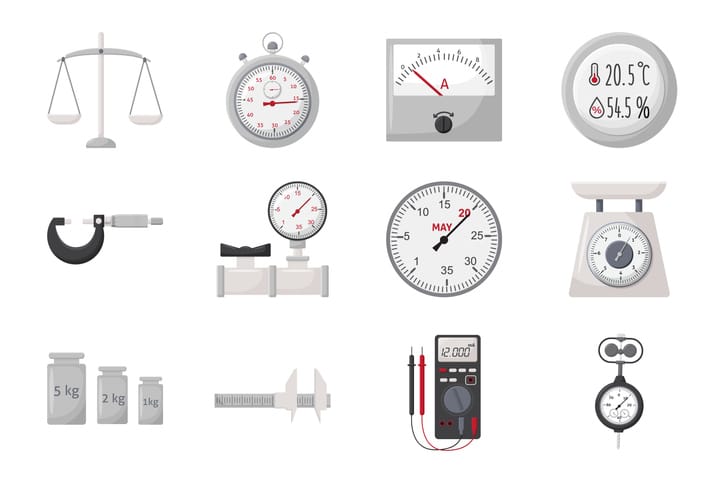 Measuring Device / Equipment / Tool Definition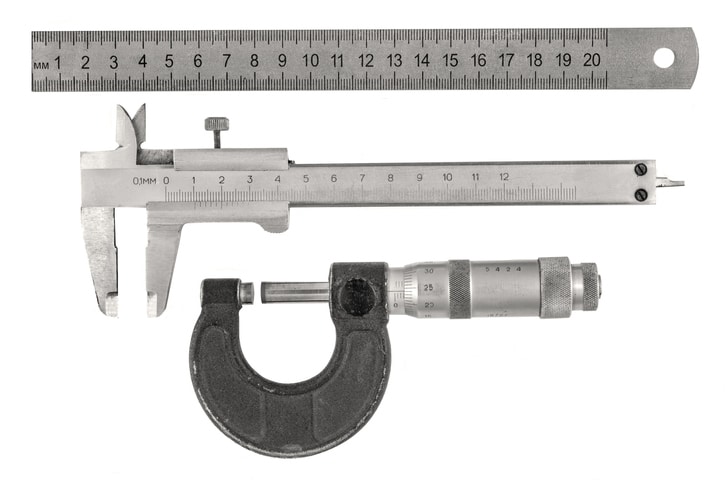 The KEY FEATURES of the Measuring Device / Equipment / Tool Definition/Information part of our Calibration Management Software provide for:
All standard fields used to define a particular measuring device are included, such as – Detailed Description, Model Number, Serial Number, Manufacturer, and Device Specification.
In addition, defining calibration control categories such as Regularly Calibrated, Calibrate Before Use, and Reference Only.
Furthermore, the ability to add a picture of the measuring device/equipment/tool, where it will be calibrated – such as In-House, 3rd Party Calibration Company, or Other.
Additionally, identifying the default Calibration Frequency of the device.
Likewise, identifying the Calibration Strategy, Methods and Requirements, Standards to be used, and Acceptable Tolerances for the specific tool is convenient for internally calibrated measuring equipment.
Calibration Records / History
The KEY FEATURES of the Calibration Records and History part of our Calibration Management Software provide for:
A simple and quick way to record each calibration event, the necessary details of the calibration process, and the calibration result.
In addition, it automatically sets the Next Calibration Due Date per the default calibration frequency (which can be manually tightened or loosened as appropriate) and automatically updates Calibration Status to PASSED.
Furthermore, recording of calibration results of externally calibrated devices with minimal field entries. Fields such as Date of Calibration, Within Tolerance, Adjusted, and Result must reset the Device's calibration expired date to the next interval, assuming the device passed the external calibration process.
Additionally, linking each calibration record to associated documentation such as drawings, Calibration Certificates, Purchase Orders, and any other pertinent records.
Likewise, automatically creating an incident report during the calibration process when a measuring device's "Condition As Found" is out-of-tolerance is mandatory for any program. Furthermore, this incident report identifies all products and services impacted by such OOT device. In addition, records the actions taken, approvals, and closure of the OOT incident. The tool's Calibration Status is not changed until the incident report is completed.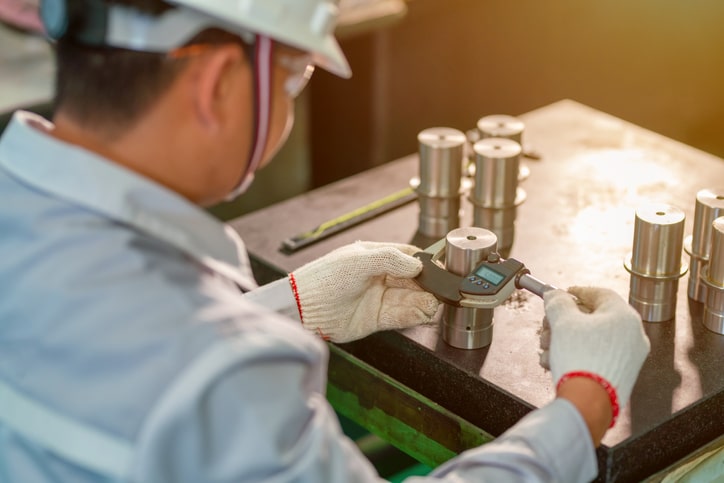 Tool Check Out / Check In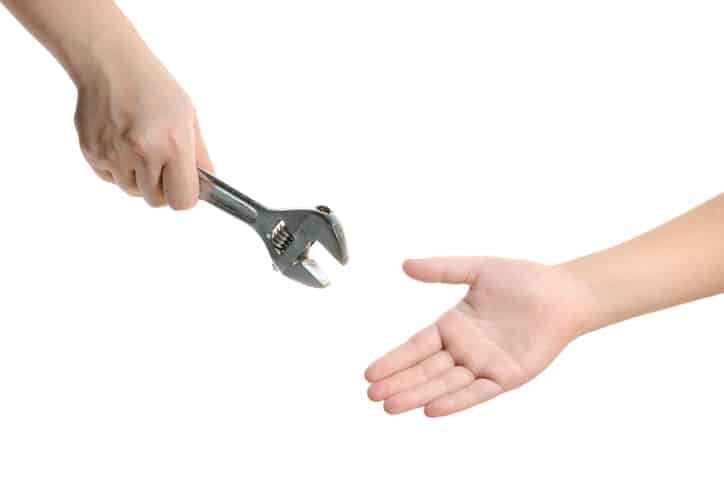 One of the KEY FEATURES of the Calibration Management Software is Tool Check Out / Check-In.
This feature provides a quick process for checking measuring devices out and back into a centralized inventory location or tool crib.
In addition, displaying the measuring device's calibration status during Check Out and Check In is convenient, as well as displaying a picture of the device.
Furthermore, the Check-Out and Check-In feature is ideal for measuring devices that are mobile, expensive, and need to be tracked— ideal for large organizations with numerous departments sharing a measuring device. Knowing the location of each measuring device saves search time!
One of the KEY FEATURES of our Calibration Management Software is Reports.
Several reports are available, including:
Past Due Calibration
Calibration is Needed within the next 30 Days and 60 Days
History of All Calibration of each Device
Measuring Devices in the Calibration Process (3rd Party or Internal)
Device Listing
Measuring Device Check-Out / Check-In History
In addition, using a flexible search and filter approach displays only interested content.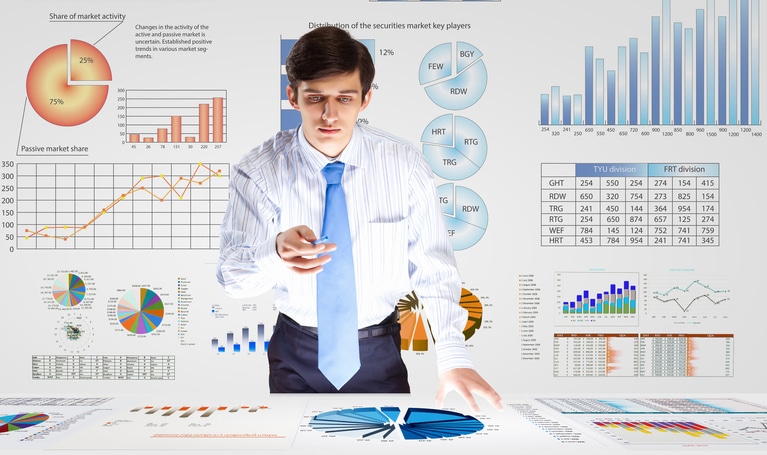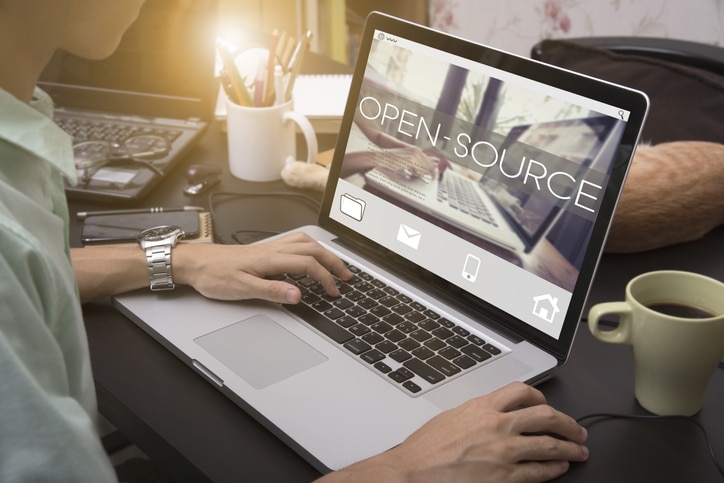 One of the KEY FEATURES of our Calibration Management Software is that it is Open-Source Software.
Open-Source means that the end-user can add new data tables and fields, customize existing forms and reports, and add new forms and reports.
Moreover, with this ability, the end user can customize the software to meet their needs rather than changing their methods or needs to suit the software's requirements.
One of the KEY FEATURES of our Calibration Management Software is automation.
The software provides Automated Emails for past due calibrations and upcoming calibrations in 30 and 60 days.
In addition, an organization defines the party to receive the email and the frequency of the automated email function.
Furthermore, the calibration calendar is automatically updated as calibration records are entered, calibration due dates are extended, and measuring devices are taken out of service or put back into service.
Best in Class Customer Service and Support
Our Calibration Management Software includes Best-in-Class Customer Service and Support by providing the following:
100% USA-based support,
Additionally, timely support response via phone, email, or online session,
Likewise, All software bugs and abnormal behavior are resolved in a timely fashion and are free-of-charge
Implementation support and guidance, and recommendations for your calibration management program approach based on your business, requirements, and risk level of the asset and equipment,
100% support on any new features or functionality needed.
In addition, Database Providers will quote as needed, and USA-based Database Providers' employees complete all work.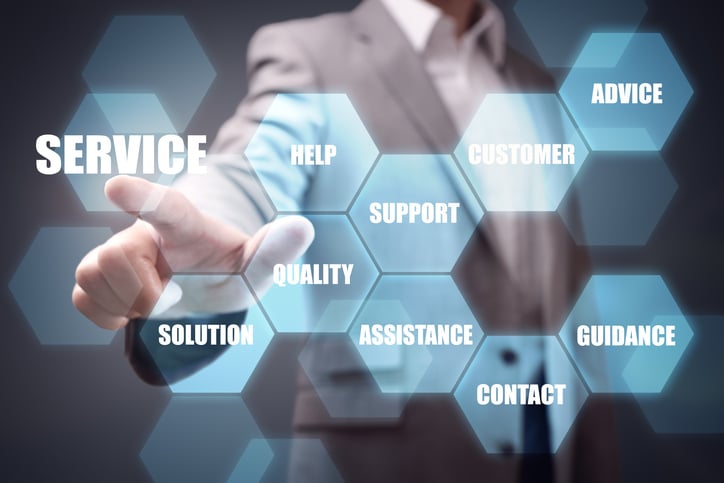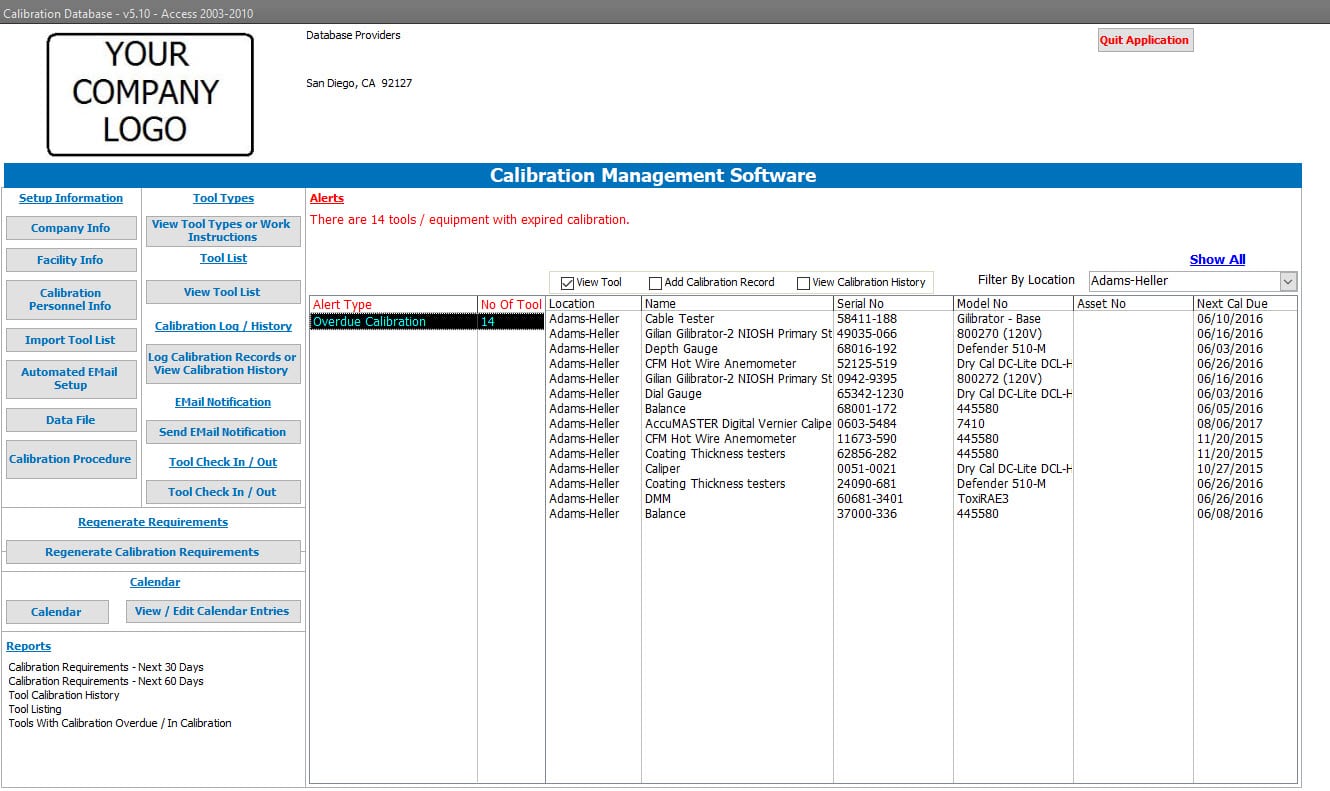 A KEY strategy for developing our Calibration Management Software was to provide its users with simple navigation and minimal keystrokes throughout.
The Main Menu is designed for quick and easy navigation to all areas of the software.
Furthermore, Single-click navigation to view:
Measuring device types.
All measuring devices with a powerful and fast search method to find any measuring device or devices of interest.
Calibration records and history for a measuring device of interest.
View the Calibration calendar.
In addition, a single-click operation to:
Send out an Email of all past due calibrations and due shortly.
Record a new calibration record to the device listed in the Main Menu dashboard.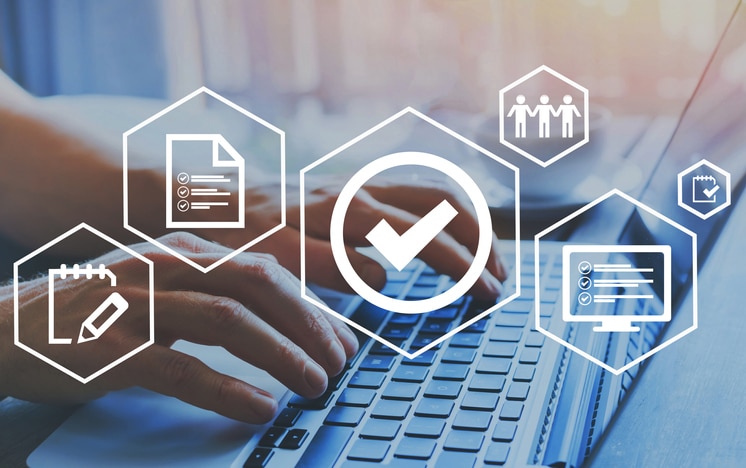 The KEY FEATURES of the Setup / Personalization part of our Calibration Management Software provide for:
Personalization by adding your company's information and logo into the calibration management software, so it is represented in all reports, forms, and menus.
Additionally, the ability to Manage a list of facilities, buildings, work centers, and departments that are used to identify default locations of the measuring device.
Furthermore, establishing and managing a list of people or 3rd Party calibration service providers to receive automated alerts and emails regarding expired calibrations and upcoming calibration requirements.
Easy importing of all existing measuring devices and calibration status information.
Likewise, an Easy Email Setup to an SMTP Email Server or other email application.
MULTI-USER PRICING
LOCAL LAN DOMAIN NETWORK
$699.00 – Microsoft Access Front-End / Back-End (Client/Server)
CLOUD OPTION
Call for Pricing – Microsoft Access Front-End / Cloud Services Back-End (Client/Server)
One-Time Fee
No Annual Support Contracts
No Licensing Fees
Microsoft Access is not included in the purchase of the software
*Prices subject to change
COMPUTER REQUIREMENTS
Microsoft Access 2007 or higher, 32 or 64-bit, full version or runtime (Client Side)
Windows 7 or 10, 32 or 64-bit (Client Side)
USERS OPTIONS
Single-User — One File, One Simultaneous User
Multi-User — Network Version. Up to 255 Simultaneous Users.
LAN / NETWORK / CLOUD  OPTIONS
Local Network Domain Use
Cloud Services