Calibrated Device Check In / Check Out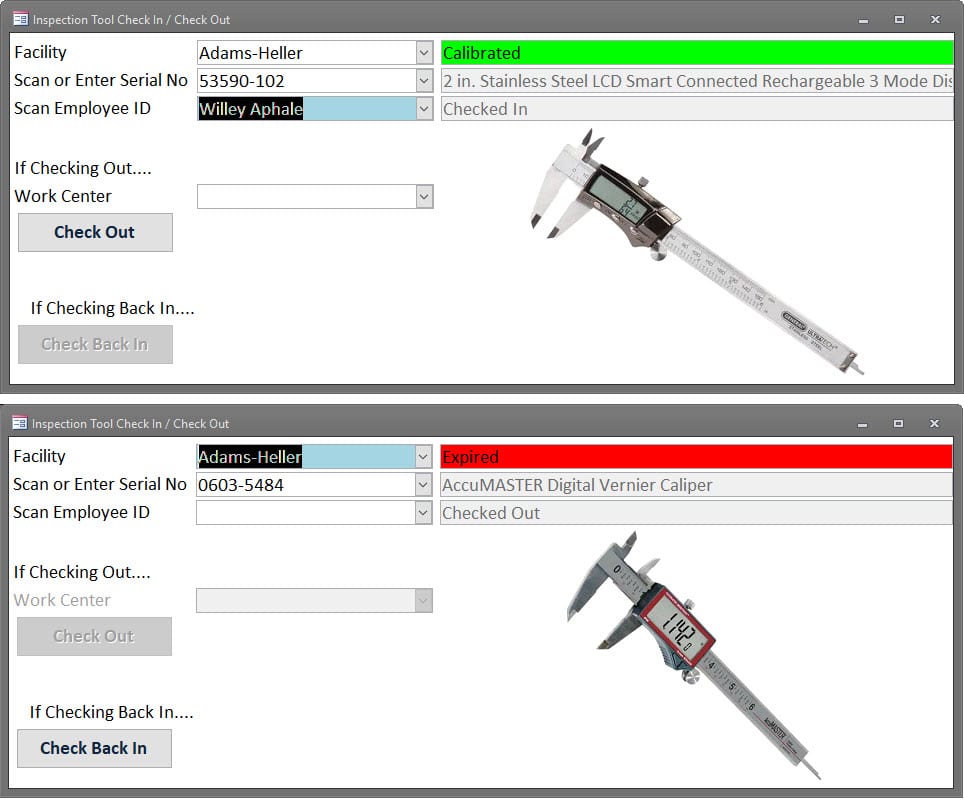 Scanning the device's serial number or entering the serial number manually will provide immediate calibration status and the checked status of the device. When the device has a picture added, it will be shown during the check-in / check-out.
The work center and employees checking out the device are required fields.
When checking the device, an employee is required, and the work center defaults to Tool Crib.