Calibrated Device Email Automation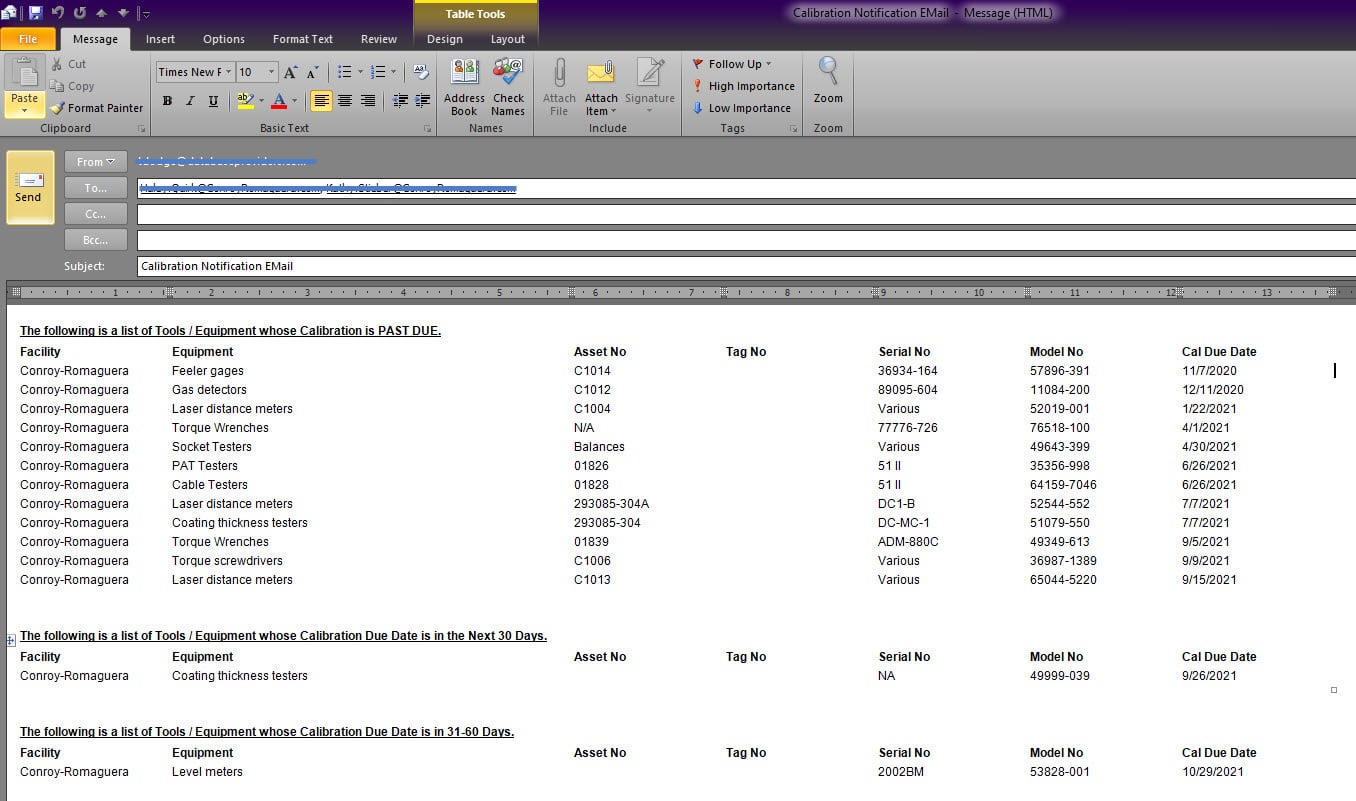 Emails can be set up to run with any frequency and any time of day.
Each email is split into three sections – Expired Calibration, Calibration needed within 30 days, and Calibration Needed within 60 Days.
Sent to that calibration personnel with the "Receive Calibration Email" checked.
Emails can also be sent manually, at any time, and done so with a single-click from the Main Menu.