Calibration Software Setup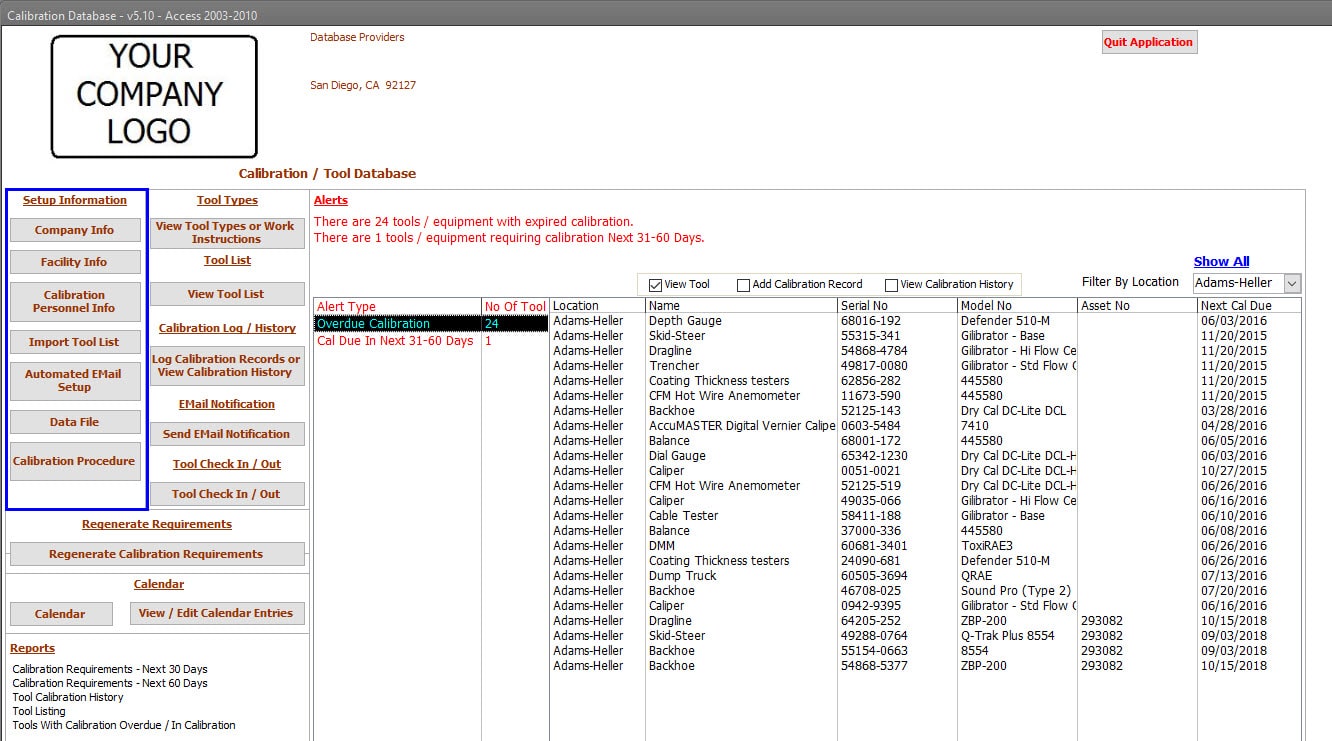 Adding your company's information and logo personalizes the Calibration Management Software.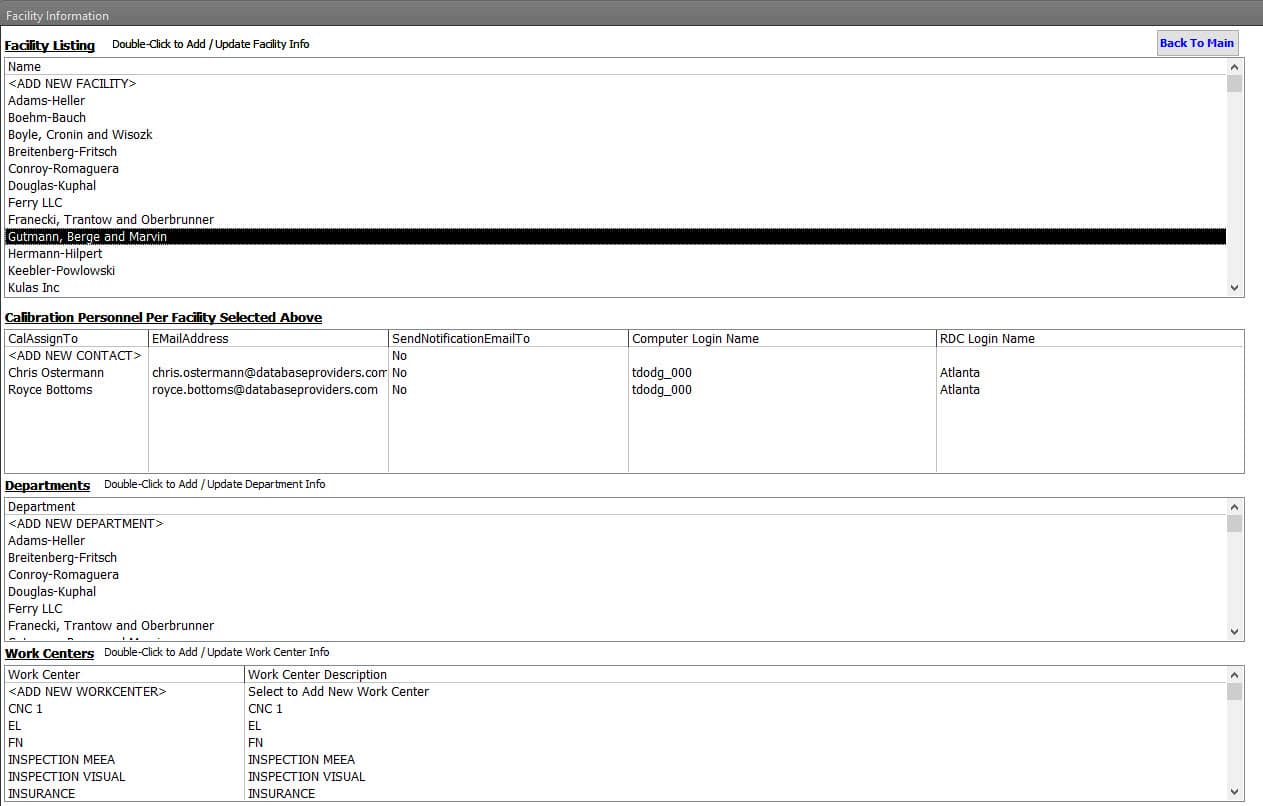 Each Measurement Device (Tool) can be linked to a specific Facility, Department, and Work Center.
In addition, each facility can add an unlimited number of calibration personnel contacts – those parties responsible for managing calibrated tools within their organization.
Automated Emails can be set up to be delivered to each party and only for calibrated tools within their organization (facility).
Calibration Personnel Information
A combined list of all personnel from all facilities is summarized to determine personnel to the facility quickly.

An Excel template file is provided to quickly transfer the tool list and tool status information into this Calibration Management software.